Deluxe room (DLX) is a high-class room with better quality than Superior room. Deluxe rooms are usually designed with large area, high floor, have nice view and are equipped with high-class equipment and facilities. Typically, a DLX room has an area of 30 – 50 square meters. The spacious and luxurious space of the DLX room is suitable for many different customers: resorts, business trips, couples with small children …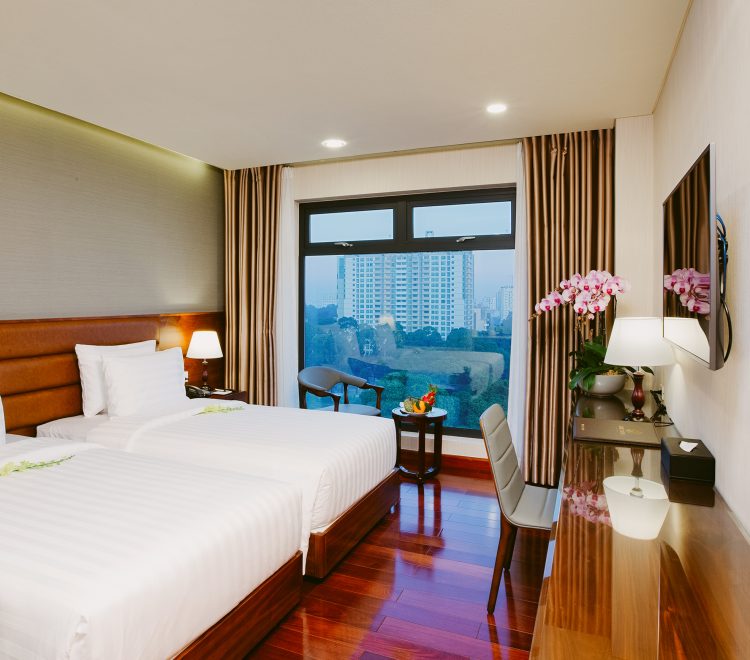 Each Deluxe room is arranged with basic furniture such as:
Living room
Minibar
Salon
Bathrooms feature showers and premium showers
Equipped with air conditioning, television
Spacious balcony area has nice and airy view
Request extra laundry and flower arrangement services.
Room view: Sea view, City View, Mountain View
Room Area: 24m2
Number of Rooms: 24
Equipment
Single Bed
Double Bed
Air conditioner
Free Wifi
Shower
Bathtub
Hairdryer
Pool